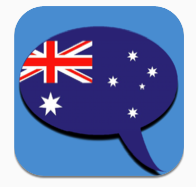 After a few months of development, recording, editing and mixing Aussie Lingo Audio companion is now available in the iTunes app store!
Aussie Lingo Audio Companion contains over 400 fun, uniquely Australian, slang words and phrases each with an explanation of their meaning and a professionally recorded and produced audio example of their usage.
The audio will not only help you understand the lingo's meaning but also provides a clear example of how us Aussies pronounce words and the Aussie twang we are known for.
Whether you're traveling or moving to Australia and want to sound more like local or just want to have fun exploring the colourful lingo we use, Aussie Lingo Audio Companion has you covered mate.
Aussie Lingo Audio Companion also enables you to:
Mark lingo as a favorite for easy recall,
Search for lingo to find the prefect bit of lingo for the job,
Submit your own lingo suggestions directly via the app
Aussie Lingo Audio Companion is also universal so works on both the iPad and iPhone
If you would like to hear some examples of the lingo and audio please visit the Aussie Lingo Audio Companion page
http://www.sandymilne.com/iphone-apps/aussie-lingo-audio-companion